Hi!
SO many things are happening right now that my head is spinning! This summer has been chock full of appearances, performances, and more. So I decided to give you a run-down!  
In August, had the privilege of being interviewed by NBC-TV Boston where I talked about the stroke and my recovery with an emphasis on music of course! Click here for the link!  
I also played at the historic The Bitter End in NYC as part of the Indie Collaborative! My wonderfully talented friend and fellow featured artist Michele Romeo kindly accompanied my performance on guitar.  It was an amazing evening filled with memorable performances from so many artists.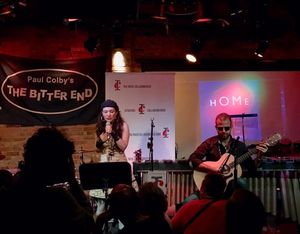 Michele and I were also interviewed for Stroke of Luck TV while in NYC...and thank you to Rene Marie Testa Adams for graciously having us appear on your show!  Click here for the youtube link!
I also found out I have been nominated for a RAISE award for outstanding stroke survivor (National Stroke Association) by my lifelong dear friend Annette Carroll. It is an incredible honor. 
And...on Saturday, I had the most amazing experience. I was asked to sing the National Anthem at the famed Esplanade/Hatch Shell in Boston, MA for the American Heart Walk. A truly once in a lifetime experience!! Thank you so much American Heart Association for asking me to be a part of this! It is a cause so near and dear to me always.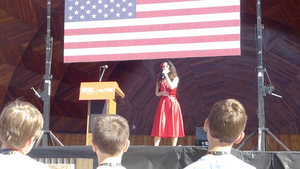 Ok well that's about it for now! Have a great week! :) Valerie